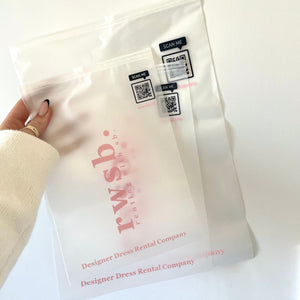 RWSB uses custom packaging bags as apposed to tissue paper and stickers. We are trying to reduce waste and implement sustainability one step a time.
These bags need to be returned with every order so they can be reused for the next customer.
If these are not returned you will be charged a $15 fee - this is outlined in the terms and conditions and note card you receive. These bags are not cheap to make!